IAS Celebrates World Accreditation Day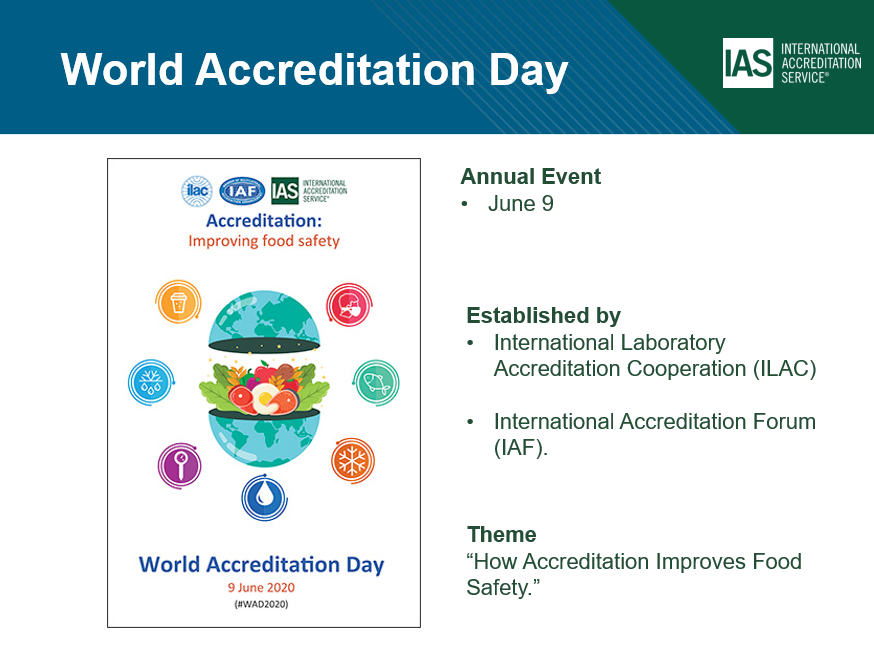 The International Accreditation Service (IAS) headquartered in Brea, California, USA, held an online event to celebrate World Accreditation Day, Tuesday, June 9th.
The event featured four leading experts from the food safety industry.
Udo Lampe, Founder and Managing Director of Analytica Alimentaria GmbH gave a presentation on "Accreditation and Food Safety: A World of Opportunities and Challenges".
Christopher Priddy, JD, International Relations Specialist, U.S. Embassy New Delhi Food & Drug Administration, presented "U.S. Food & Drug Administration Office of Global Policy and Strategy" gave an overview of the India Office Food Safety Efforts.
Dr. Mustafa Gassem, Executive Director, Integrated Modern Scientific Supplies (IMSS), delivered a presentation on "Food Safety and Accreditation" which discussed the benefits of food safety certification and accreditation.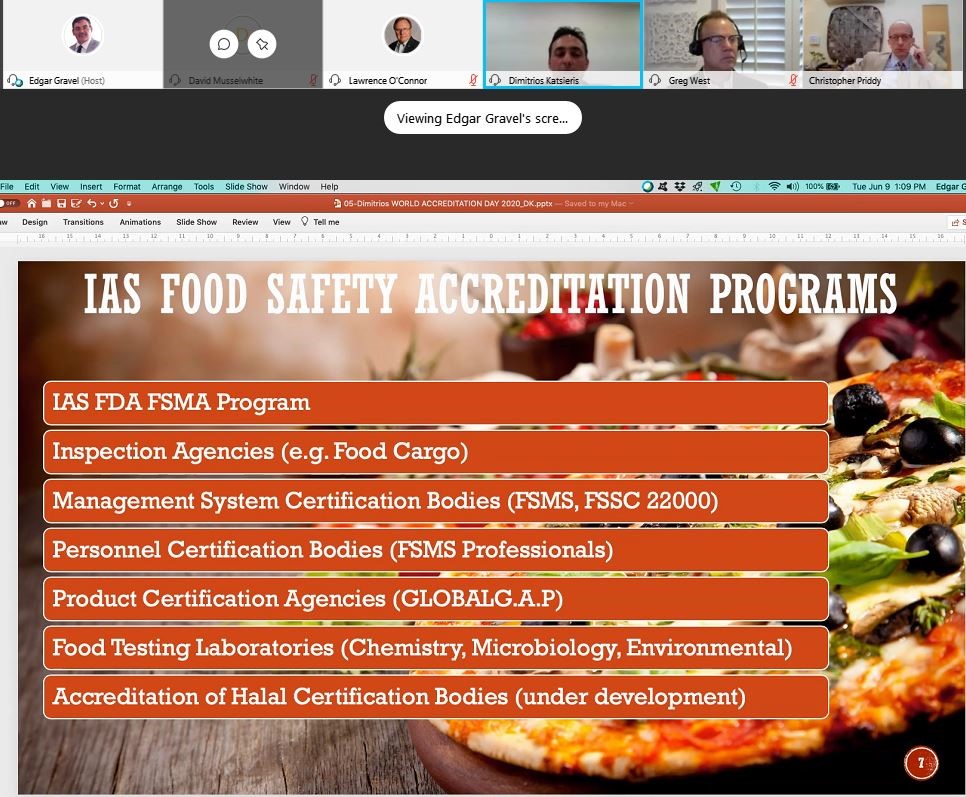 Dimitrios Katsieris, International Manager, IAS, gave a presentation on "Why Accreditation is important for food safety" during which he highlighted the various accreditation food safety programs from IAS.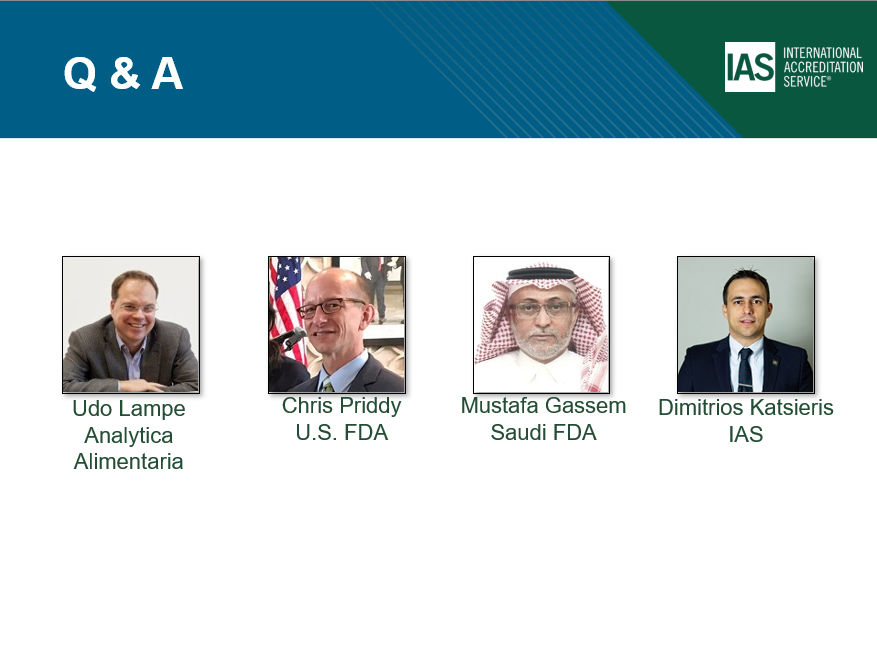 The online program was presided over by Greg West, Director of the Customer Success Group at IAS. Over 90 persons from 14 countries participated in the event. The celebration concluded with a brief Q&A session that encouraged further conversation on the topics of food safety and accreditation.  
A video recording of the meeting has been made available at this link.