---
The NELAC Institute has recognized IAS as a Non-Governmental Accreditation Body.  This recognition enables IAS to accredit laboratories to the TNI environmental laboratory standard. 
Headquartered in Brea, California, IAS has been providing accreditation services since 1975. IAS is a signatory member…
---
IAS offices will be closed January 20 in observance of Martin Luther King, JR. Day.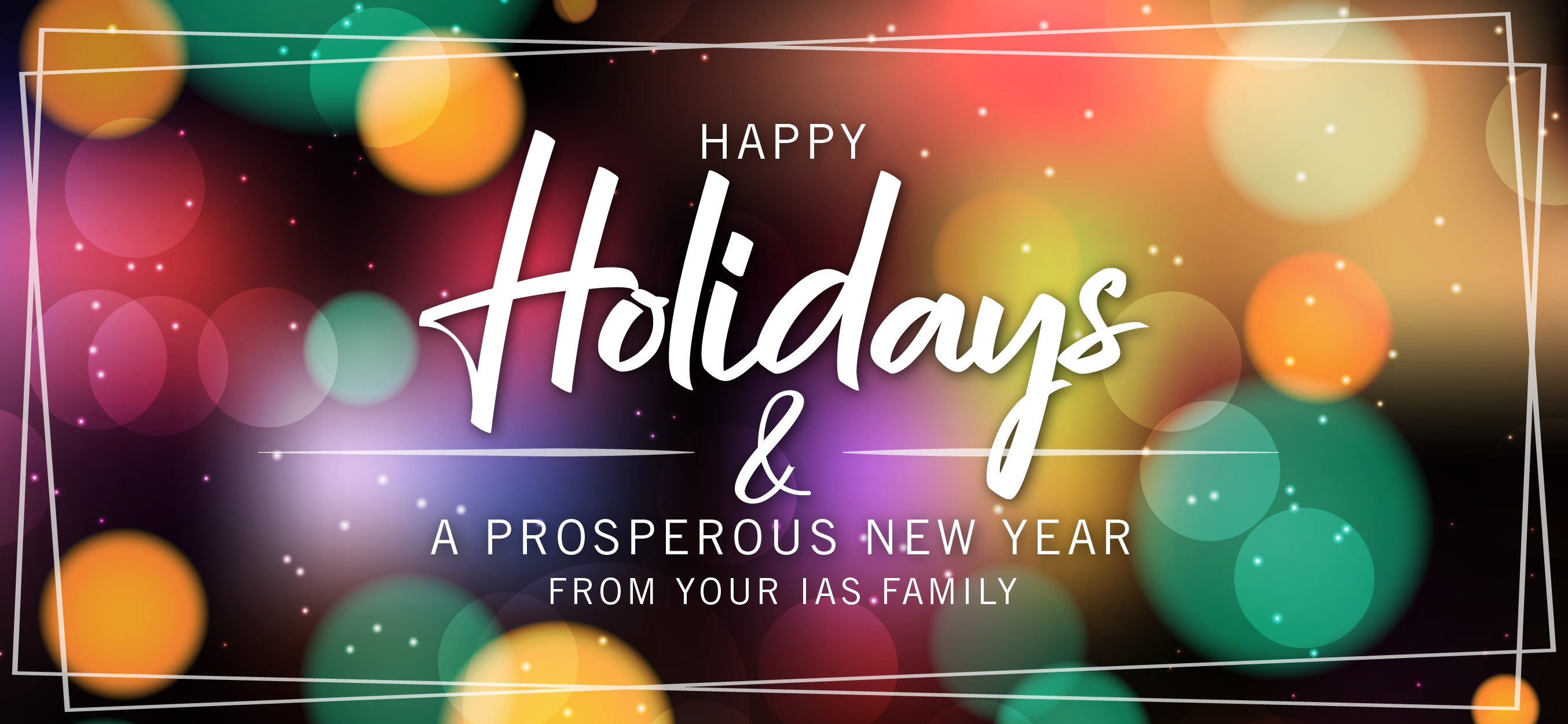 ---
In observance of the holiday, the IAS office in Brea, California is closed Monday, December 23 through Wednesday, December 25 and will re-open on Thursday, December 26.
For New Years, we are closed on Tuesday, December 31 – Wednesday, January 1.
IAS…
---
Are you looking for a dynamic, fast paced career? Do you have excellent customer service skills? Are you interested in how things are made, tested and certified for use? If so, then a position with the International Accreditation Service (IAS)…
---
Specialized Testing, an IAS accredited testing laboratory, has an opening for a Lab Manager position.Please view the job description posted here.
---
In observance of Thanksgiving, the IAS office in Brea, California is closed Thursday, November 28 and Friday, November 29. IAS will re-open on Monday, December 2.
---
IAS Accreditation Criteria which were approved at the September 16, 2019 hearing have been posted on our website at: https://www.iasonline.org/resources/. They may be viewed by typing "Criteria" in the search box.
Changes were made to the following criteria:
AC291 Special Inspection Agencies
AC426…
---
The following draft document is uploaded for 30-day viewing. The deadline for comments is on October 5, 2019.
IAS POLICY GUIDE ON CALIBRATION, TRACEABILITY AND MEASUREMENT UNCERTAINTY FOR TESTING LABORATORIES
If you would like to submit comments for IAS consideration, please use…
---
Please be advised that IAS is closed on September 2 for Labor Day. The company will resume its normal operations on September 3, 2019. We wish you a relaxing holiday.
---
Meeting Objective
The purpose of the hearing is to establish or revise accreditation criteria pertaining to IAS accreditation programs and to inform the public on IAS principles and major policies. The open hearing process provides all interested parties with the opportunity…