---
IAS will be closed on Monday, May 29, 2017, in observation of Memorial Day.
---
IAS is proposing certain changes to the Rules of Procedure for all of the relevant programs under which we currently offer accreditation. In addition, we are also proposing a new Rules of Procedure for Medical Testing Laboratories. In accordance with IAS Policies…
---
World Metrology Day is an annual celebration of the signature of the Metre Convention on May 20, 1875 by representatives of seventeen nations. The Convention set the framework for global collaboration in the science of measurement and in its industrial,…
---
IAS is presenting this training program to provide detailed information on the critical requirements of ISO 17021-1 and recommendations for cost effective implementation. Management System Certification Bodies and other professionals will learn the details of the accreditation process and how…
---
IAS is offering this introduction and refresher course to the ISO/IEC 17020 standard, management system requirements, IAS assessment process, and auditing techniques. This training will help you understand what information a quality management system should contain and how to keep…
---
IAS will be exhibiting and presenting at the joint annual conference for the Metal Building Contractors and Erectors Association and the Metal Building Manufacturers Association,  May 18-20, 2017, at the New Orleans Downtown Marriott at the Convention Center.  For…
---
The Natural Resources Canada (NRCan) National Non-Destructive Testing Certification Body (NDTCB) has met the International Accreditation Service (IAS) Accreditation Criteria for Bodies Operating Certification of Persons (AC474), demonstrating compliance with ISO/IEC Standard 17024:2012, Conformity assessment – General Requirements for Bodies…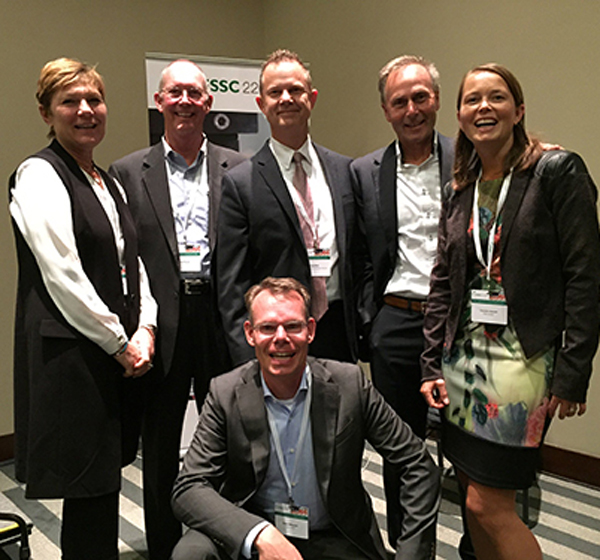 ---
The Foundation FSSC 22000, based in the Netherlands, has recognized IAS to provide accreditation of certification bodies seeking to demonstrate compliance with the requirements of the FSSC 22000 Food Safety Management System scheme and ISO/IEC Standard 17021-1.
In order to ensure…
---
The International Accreditation Service (IAS) Personnel Certification Body (PCB) accreditation program has been recognized by the Pacific Accreditation Cooperation (PAC). This is a result of a detailed and stringent evaluation conducted by PAC evaluators in August 2015 that included a…