APAC Annual Conference, June 23 to July 1, 2023, coming to Anaheim, California, U.S.A. — Save the Date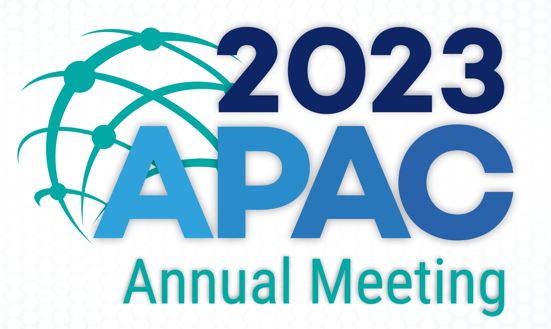 The Asia Pacific Accreditation Cooperation (APAC) will hold its 2023 Annual Meetings, June 23 – July 1, in Anaheim, California. The meetings will be held at the JW Marriott Anaheim Resort.
APAC is a regional cooperation of accreditation bodies and other organizations that have an interest in accredited conformity assessment. The primary role of APAC is to manage and expand a mutual recognition arrangement (MRA) among accreditation bodies in the Asia Pacific region. The APAC MRA forms a regional network of conformity assessment bodies (e.g. laboratories, inspection bodies, certification bodies etc.) which are accredited by accreditation bodies that have been peer-evaluated and recognized as being competent by their peers in other economies. This network facilitates the acceptance of conformity assessment results across the region, thus contributing to the facilitation of trade and the free-trade goal of "tested/inspected/certified once, accepted everywhere".
The APAC annual meetings provide a common platform for the different accreditation bodies to discuss on policy matters, harmonize accreditation practices and more importantly, manage the Mutual Recognition Arrangement (MRAs) for recognition of accredited conformity assessment results. The last in-person APAC conference was held in Singapore in 2019.
The meeting is expected to be attended by delegates from all the signatory bodies of APAC as well as other members of accreditation bodies who are associate members of the organization. Representatives from the regional accreditation bodies from Africa, Europe, South and Central America, as well as representatives of donor agencies, such as PTB, UNIDO, etc. may be in attendance. In addition, invitees may include stakeholders, such as conformity assessment bodies, conformity assessment scheme owners, regulators, government agencies, trade associations and professional societies.
The meetings will be hosted by APAC member accreditation bodies located in the United States, including:
Registration
A website to facilitate registration for the meetings will be available soon. In the meantime, members are encouraged to apply for visas and make travel arrangements. For details on special APAC Meeting reservation rates at the JW Marriott Anaheim Resort or visa application letters, contact apac2023@iasonline.org.
Contact
For further information, kindly email apac2023@iasonline.org addressed to APAC Organizing Committee.
For more information about APAC, visit https://www.apac-accreditation.org/.