World Accreditation Day June 9th, 2020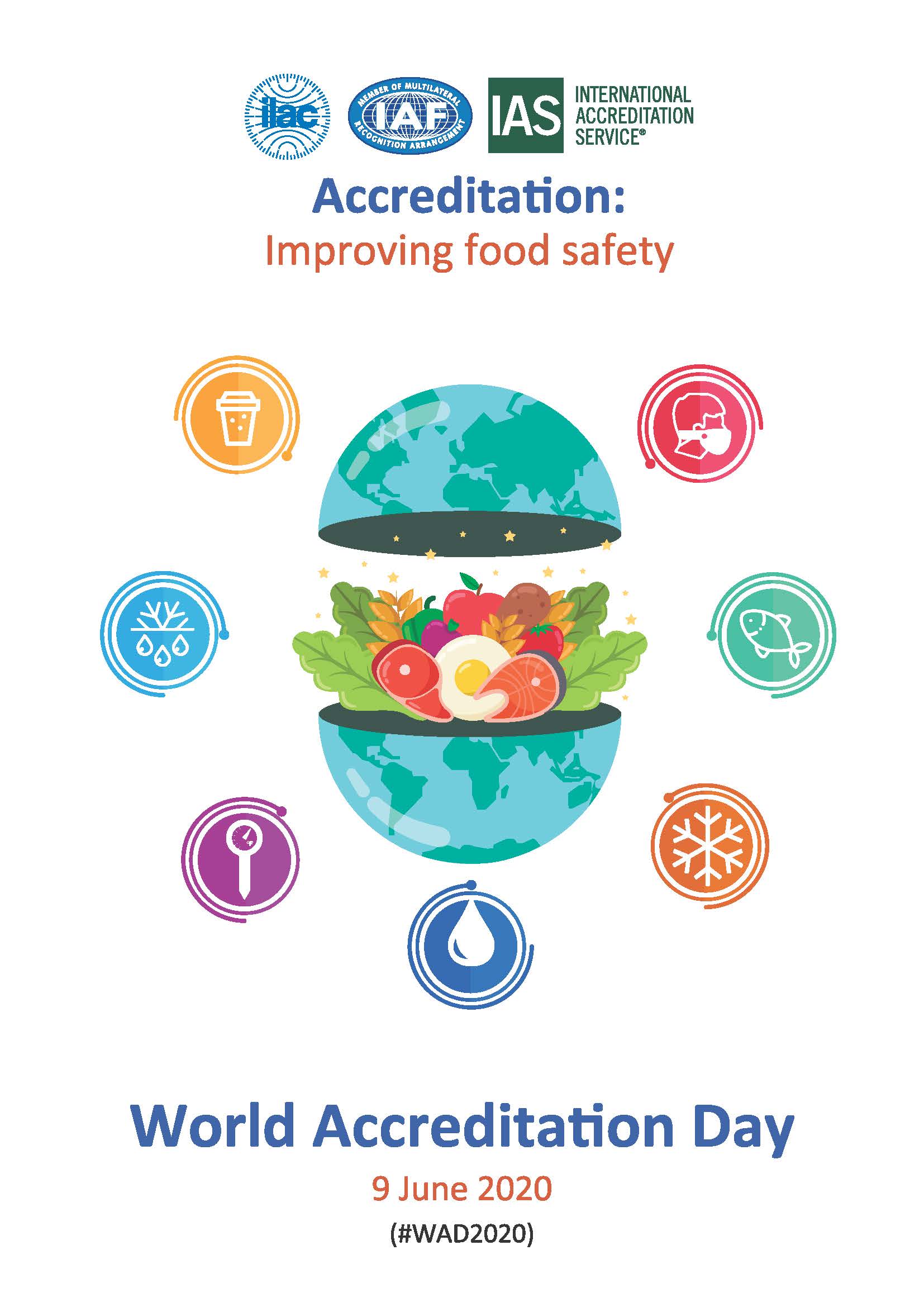 World Accreditation Day is a global initiative established by ILAC and IAF. This year's theme is How Accreditation Improves Food Safety.
Accreditation has an important role in food safety, by ensuring competent and impartial inspection, certification and testing services in all parts of local, national and international food chains. In doing so, accreditation supports the United Nations' Sustainable Development Goals (SDGs), in particular, the Good Health and Well-being Goal (SDG 3).
Accreditation can be applied to a wide variety of assessment, approval or evaluation tasks and is used by business, government and regulators to help deliver a safer world. We invite you to celebrate World Accreditation day with us online and encourage our customers to support this important global goal of safe food for all.
Download the IAS World Accreditation Day 2020 poster and brochure.
For more information about the IAS Free 1 hour Webinar on June 9, visit our Event page.