IAS to Host World Accreditation Day Online Event June 9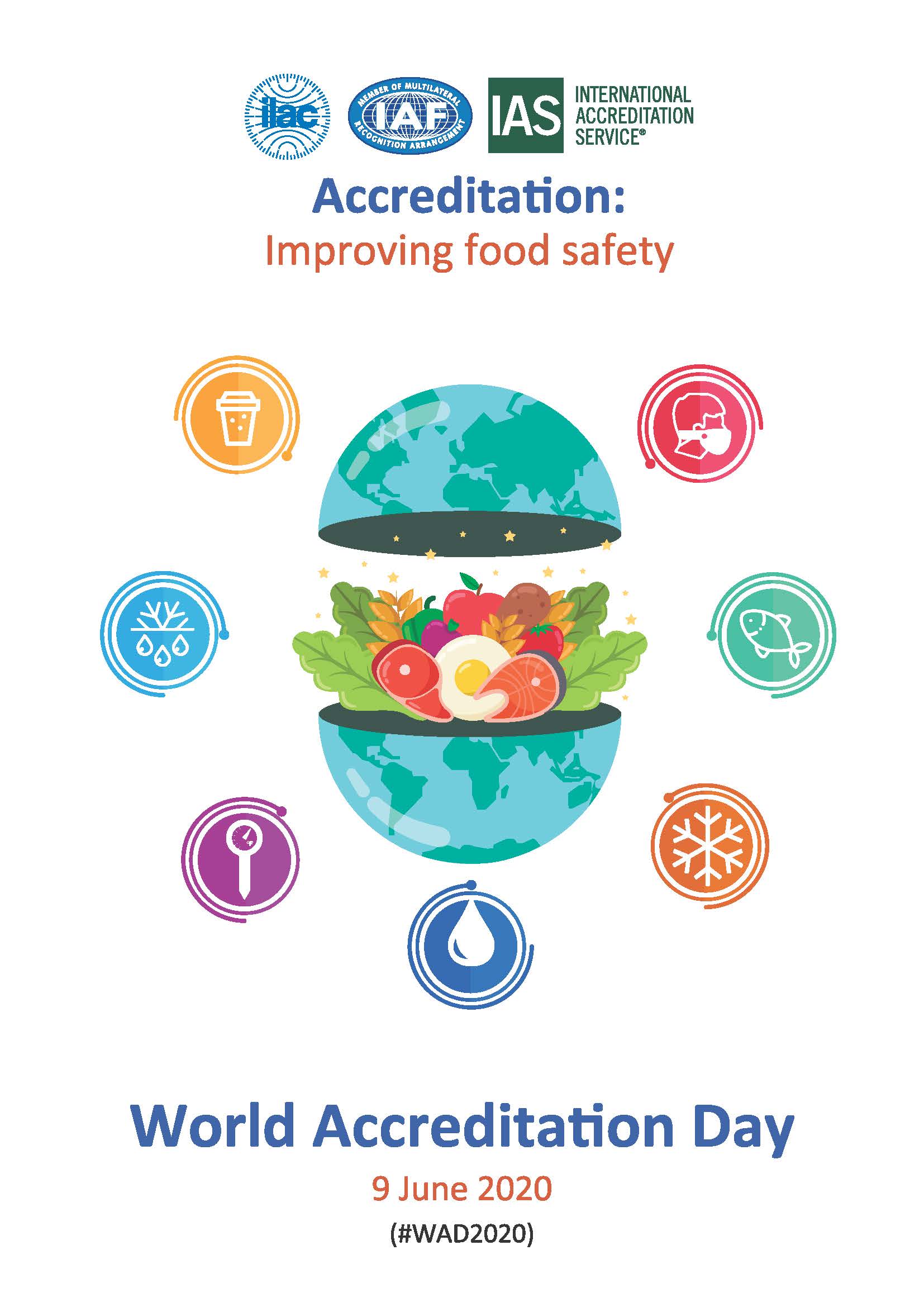 The International Accreditation Service (IAS) will hold an online World Accreditation Day event, Tuesday, June 9th, from 9:00 am to 10:30 am (Pacific Daylight Time).
World Accreditation Day is a global initiative established by International Laboratory Accreditation Cooperation (ILAC) and International Accreditation Forum (IAF). The theme for the event is "How Accreditation Improves Food Safety." The hour-long event will feature four leading experts from the food safety industry, including Udo Lampe, Founder and Managing Director of Analytica Alimentaria GmbH, Christopher Priddy, JD, International Relations Specialist, U.S. Embassy New Delhi – Food & Drug Administration, Dr. Mustafa Gassem, Executive Director, Integrated Modern Scientific Supplies (IMSS), and Dimitrios Katsieris, International Manager Europe / Middle East, IAS.
IAS provides multiple accreditation programs in the food service industry for testing laboratories, calibration laboratories, inspection agencies and certification bodies. The IAS accreditation programs and services encompass the diverse needs required within the food industry to enable farmers, manufacturers, distributors and service providers to provide consumers with safe and quality consumable products.
IAS food safety accreditation covers a broad spectrum of programs ranging from pesticide detection and environmental effects to chemistry, microbiology, toxicology and related areas. Food contamination and food-related illnesses present serious health safety concerns and risks to growers, producers, packagers, distributors and other food handlers along the supply chain. Reducing this level of risk can be achieved through the use of accredited food service providers. Each discipline within the food testing sector uses different methodologies which are reflected in the scope of accreditation, e.g., Codex, AOAC, USFDA-BAM, EPA, USDA specified methods. IAS can provide accreditation in these and other areas. IAS also provides accreditation for food chemistry and pesticide residue analysis, as well as USDA requirements for microbiological analysis using standardized test methods.
To register for this free online event, visit the Eventbrite Page. For more information email Laura Uraine or call +1 562.364.8201