IAS Celebrates Building Safety Month 2022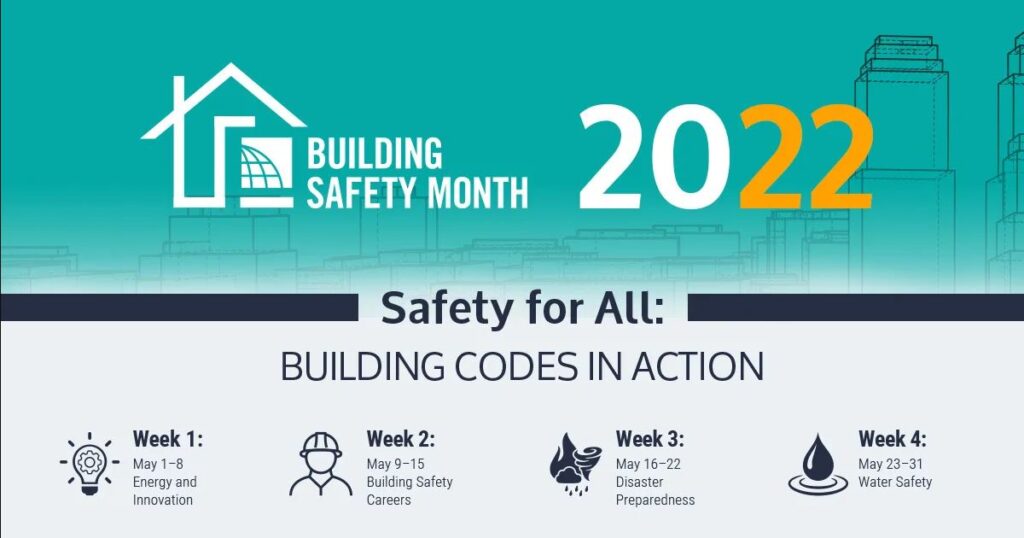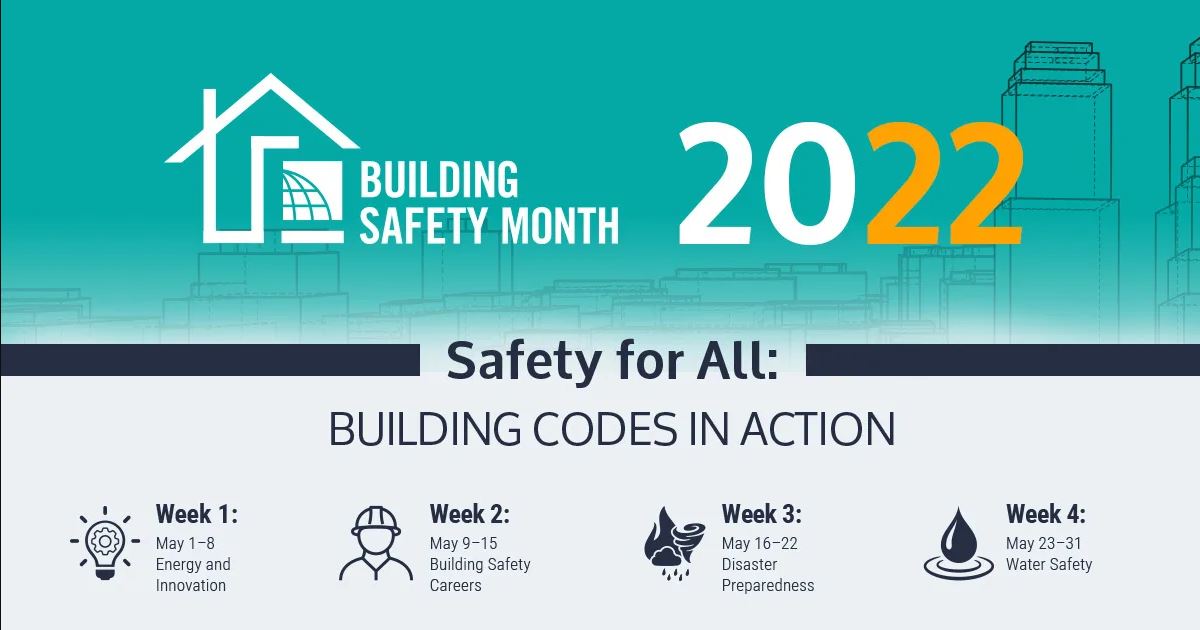 IAS is participating in the 42nd annual Building Safety Month, a worldwide campaign presented by the International Code Council, its members and partners to promote building safety. This year's campaign, "Safety for All: Building Codes in Action," aims to raise awareness about building safety and reinforce the need for the adoption of modern, regularly-updated building codes, to help individuals, families and businesses understand what it takes to create safe and sustainable structures.
IAS, a member of the ICC family of solutions, supports the mission of safe buildings and has many accreditation programs that support building safety including Building Department Accreditation, Building Department Recognition, Testing Laboratory Accreditation, Special Inspection Agency Accreditation, Fabricators Inspection Accreditation, Metal Building Systems Inspection Accreditation (AC472), Metal Building Assemblers Inspection Accreditation (AC478), and Product Certification Agency Accreditation.
This year's campaign themes are: Week One, May 1-8, Energy Innovation; Week Two, May -15, Building Safety Careers; Week Three, May 16-22, Disaster Preparedness and Week Four, May 23-31, Water Safety.
Learn more about Building Safety Month at www.buildingsafetymonth.org or join the conversation on social media using #BuildingSafety365. Download the 2022 BSM Poster here.