How to Prepare your Laboratory for an ELAP Assessment

June 30, The 3rd Webinar in the TNI/ELAP Series
The California State Water Resources Board just approved the new Environmental Laboratory Accreditation Program (ELAP) regulations for accrediting environmental laboratories. This free 90-minute live webinar is the 3rd in a series from the International Accreditation Service (IAS), will assist laboratories prepare for an on-site assessment.
Overview of Webinar
This training will provide laboratories specific information to assist in preparing for on-site assessments to the ELAP Standard. It will focus on areas that have historically been challenges for laboratories to be in compliance under the 2016 TNI Standard.
IAS is the only California-based, Non-governmental Accreditation Body recognized by The Nelac Institute (TNI), as a Non-governmental Accreditation Body (NGAB), to provide third-party assessments and accreditation.
Overview of Syllabus:
Introduction

Overview of the new MDL procedure from the EPA 2017 MUR
Definitions
Data acquisition
Calculation/verification

Common assessment findings

Quality systems
Technical requirements
Documentation
Record keeping
Traceability
This
90-minute
 webinar includes a Q&A session with the Instructor.
About the Instructor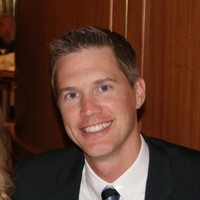 Tony Francis, PhD
Dr. Francis, an IAS instructor and assessor, has extensive experience in chemistry and biology. He performs and manages third‐party laboratory audits for several states, QA/QC consulting to individual laboratories, and provides internal audits, data integrity training, and data validation to private and governmental laboratories. Dr. Francis is a contract assessor for IAS assessing laboratories to ISO/IEC 17025 and various TNI Standards. He is a fully qualified NELAC assessor in organic and inorganic chemistry, microbiology, cryptosporidium, radiochemistry, solids, aqueous, tissue, and air. He is an EPA-approved drinking water certification officer in all areas available. Dr. Francis performs 30-40 audits per year. He received his PhD in chemistry from the University of Utah, 2003.
Date / Time 
Tuesday June 30, 2020, 9 am Pacific Time
Cost
Free
Additional webinar and login details will be sent once registration is complete.
Questions?
or call +1 562-364-8201
Did you miss the previous 2 ELAP Trainings?
If you weren't able to attend the California ELAP Webinars, you can watch them for free on our website at this
link
. 
Questions About ELAP?
Read the IAS FAQ for California ELAP Regulations in the Important Documents section of our ELAP 
webpage
.
Questions About Accreditation?
If you have questions about applying for accreditation with IAS, please contact Duncan Millar at 
dmillar@iasonline.org
or 562-364-8201. Also, visit IAS online at
www.iasonline.org
.