IAS Remembers Charles 'Chuck' Praeger, of MBMA and Thomas Associates
IAS extends their condolences to the colleagues and loved ones of Charles "Chuck" Praeger upon the news of his passing. He was the former vice president at Cleveland-based Thomas Associates Inc. and assistant general manager at Metal Building Manufacturer Association (MBMA) for 20 years, from 1995 until his retirement in 2014. Mr. Praeger spent most of his career in the metal construction industry beginning with Armco Building Systems in 1967.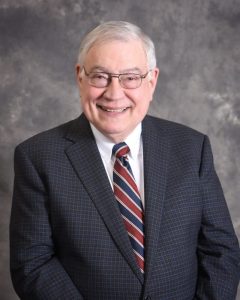 During his tenure, Mr. Praeger led MBMA through a period of significant growth. He worked on the development of the IAS AC472 accreditation program, creation of the associate member program, and introduction of the education, energy and sustainability committees.
During his career, Mr. Praeger saw the use of metal building systems grow from a small market share to widespread use. During the 1970s and 1980s, metal building system manufacturers faced many challenges in gaining acceptance and confidence among stakeholders for their products.
W. Lee Shoemaker, Ph.D., PE, director of research and engineering at MBMA, worked with Mr. Praeger on many of the association's initiatives. "[Praeger] knew the industry and how to work with its people," Shoemaker said. "MBMA members were only metal building systems manufacturers for 40 years before this, so it was quite a transition to incorporate suppliers to the industry. [Praeger] helped make this a smooth transition, and the inclusion of suppliers helped make MBMA stronger. Associate members play an integral part in MBMA's industry initiatives and special projects, especially with regard to issues that involve the entire building system such as energy efficiency and fire resistance."