17025 Online Training Course
Testing and Calibration Laboratories – Check out the online training from IAS to learn more about ISO/IEC 17025.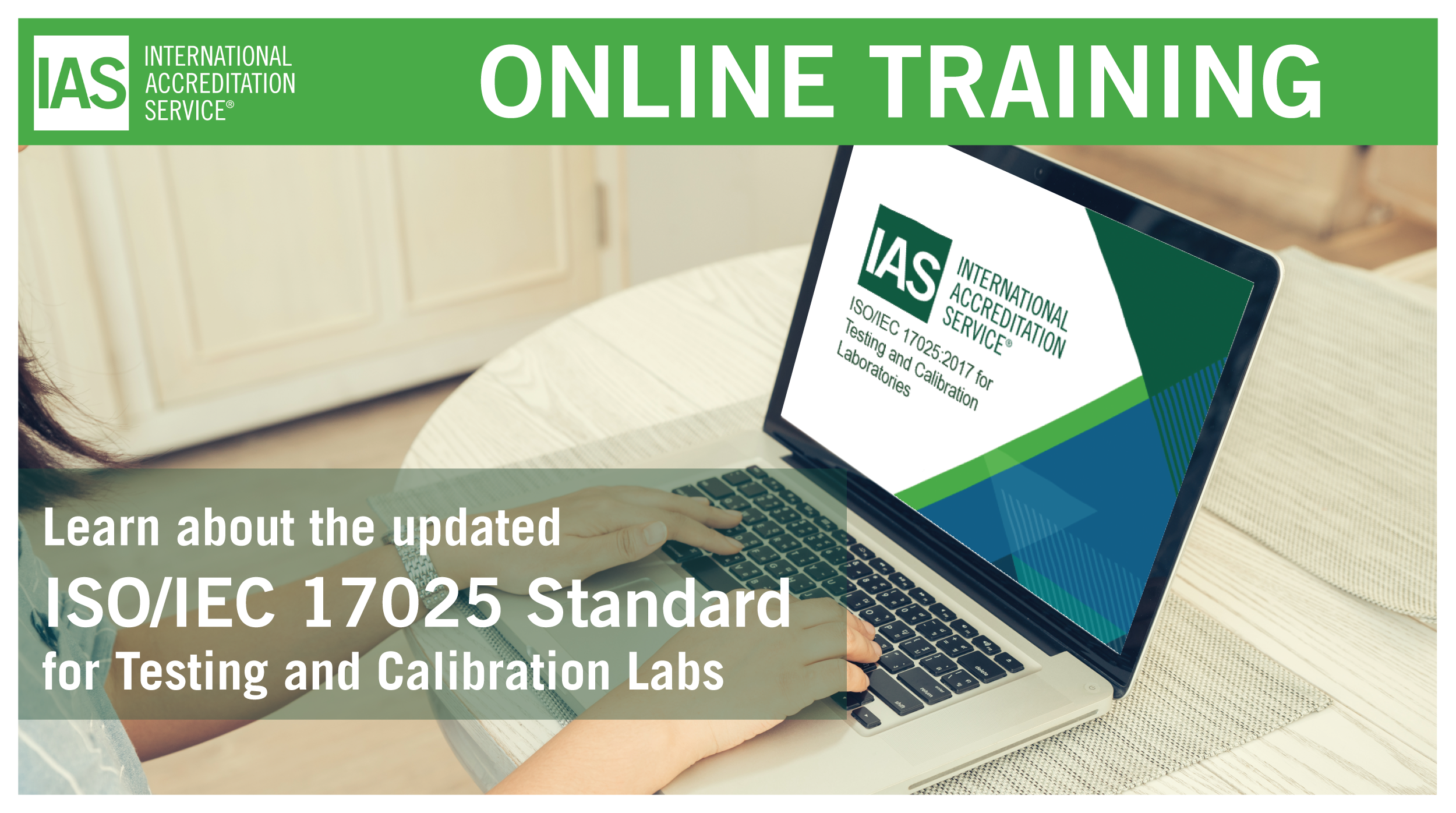 Learn about the international laboratory competence standard from one of its original authors. Examine its underlying principles and concepts. Understand its requirements.
This Online Training Course examines both the quality system and technical requirements within the standard, including Risk Based Thinking, traceability of measurement, evaluations of uncertainty, and the Decision Rule. It contains easy-to-understand approaches to continual improvement and handling of customer feedback.
The course contains extensive reference to international interpretation and implementation guidance documents which are used by accredited laboratories.
Read complete details and register at:
https://international-accreditation-service.teachable.com/p/understanding-iso-iec-17025-20171